BECOME AN ENTRY LEVEL PROFESSIONAL TRUCK DRIVER THROUGH OUR COMPANY PAID CDL TRAINING AND FINISHING PROGRAM!
KELLER CDL TRAINING
Most entry level truck driving training programs and trucking companies require you to pay large amounts of money up front to obtain your CDL, and then don't even guarantee job placement at that. At Keller, we cover your cost of training at 100% and guarantee you an entry level driving position at the company. Whether you come to our CDL training or decide to train elsewhere within our hiring area, we cover it. The demand for professional truck drivers is growing thus making truck driving one of the most secure, highest-paying careers in the logistics industry. Let our CDL Training Program provide you with the skills and knowledge you can use to improve your life – both professionally and personally! Click the CDL TRAINING button below to see the Keller Trucking road to success!
KELLER'S FINISHING PROGRAM
Already a Class A CDL truck driver and looking to gain experience through an entry level position or simply need a refresher? We have some of the best professional driver trainers in the country on standby to provide you with valuable, paid on-the-job training. We pay a weekly flat rate, so you don't feel rushed or have to stress about miles. Actually, we're one of the highest paying training trucking companies in the country. We're also one of the most flexible trucking companies in terms of entry level driving positions. Just because you go through our Finishing Program doesn't mean you'll be stuck driving OTR forever. We will tailor an entry level position and home time plan that best fits you and your family's needs! We will turn you from a truck driver to a TOP-EARNING PROFESSIONAL truck driver by showing you tips, pointers and secrets of the trade. Click the entry level FINISHING PROGRAM button below to learn more.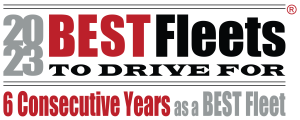 Home »