We've adopted a new, "activity-based," pay structure, added productivity bonuses, and increased cent per mile rates for several of our driving positions. We will still put the miles in front of you, but we also want to make sure you're compensated for everything else that takes time off your clock throughout the day.
---
In 2018, 2019, 2020, 2021, 2022 and now 2023, we were named one of the 20 North American "Best Fleets to Drive For!" Our variety of truck driving jobs, adapting to new technology and keeping our drivers moving attributed to winning this award. The recent installation of EpicVue Satellite TV for our Regional Fleet proves we're tech savvy. Furthermore, the adoption of the Four Three Flex position maximizes our drivers' home time and work-life balance.
Also, we've created a paid CDL Training Program for those looking to become a truck driver. Enroll with Keller and receive 100% paid tuition, then hit the road in our Finishing Program. Our professional driver trainers will provide you with the skills needed to become a safe, efficient, top-earning driver.
Get some experience under your belt and you'll be eligible for Local or Owner Operator through our Lease Purchase Program. You also have the potential to become a professional driver trainer in our Finishing Program. The options are endless here at Keller Trucking.
We're known for being one of the most flexible carriers in the country in terms of truck driving jobs. Depending on your geographic location, we can likely tailor different truck driving jobs to fit all of your needs and desires. Let us help you create your dream driving job by applying to one of the positions below!
CANT WAIT?
If you can't wait and simply want to join the Keller Family today, fill out the form below and tell us in a brief message what you are looking for in your next driving job. Then, we will be in touch to find you the perfect role within Keller Trucking!
Not particularly looking for truck driving jobs with Keller Trucking? Learn even more about the various transportation services that we offer by visiting the trucking portion of our KELLER LOGISTICS site!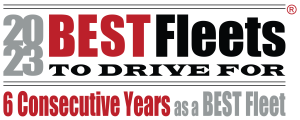 Home »