GRADUATED AND HAVE YOUR CDL-A? TIME FOR KELLER'S FINISHING PROGRAM!
Our Finishing Program is designed to help individuals whom have recently graduated from a Truck Driving School or who have stepped away from trucking and are looking to get back into driving. We are confident that you will gain the knowledge and skills that are crucial to becoming a successful Professional Truck Driver!
FINISHING PROGRAM TIMELINE
Our Finishing Program is 8,500 miles or approximately 5 weeks. During that time, you will be with one of our Professional Driver Trainers. We match you with your trainer based on similar interests and location.
WHAT CAN I EXPECT FROM MY TRAINER?
Expect a professional, hard-working, dedicated driver that will teach you everything you need to know before hitting the road solo. Your Trainer will be providing you constant feedback and support the entire time you drive. We TRAIN. We do not Team.
WHAT IS THE FINISHING PROGRAM PAY STRUCTURE?
You start getting paid the moment you hop in the truck with your Trainer. We pay a flat rate of $150 a day for the five weeks, so you don't have to be stressed or pressured for miles. Pay only goes up from there. You will receive several pay increases at different time intervals over your career with Keller.
WHAT ARE MY OPTIONS WHEN I GO SOLO?
We realize every driver is different. Keller will work with you to build a home time plan that best fits you and your family's needs!
Upon completion of our Finishing Program, you have the opportunity to drive Regional, Semi-Regional, or Four On – Four Off. You will also have the option to become an Owner Operator through our Lease/Purchase Program after 6 months of employment.
Click on the buttons below to explore your options!
FINISHING PROGRAM REQUIREMENTS:
Graduation from an accredited Truck Driving School
No DUI/DWI or any other alcohol related convictions in the last 5 years
Safe Driving Record
Must be able to pass a D.O.T. Physical and Drug Screen
OR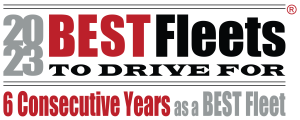 Home »