WE'RE IN THIS TOGETHER
"I started this journey with a dog. Now I have a dog, a truck, and a whole new family made up of the most diverse, loving, caring, and sweet people. This new family grows every day. I would not change the choice I made for anything, except maybe starting sooner." – Charlotte Short on her journey to becoming a Class-A CDL Professional Truck Driver with Keller Trucking. Charlotte eagerly completed our Truck Driving Academy and Finishing Program, ultimately resulting in a CDL-A and a Semi-Regional Professional Driving role where she is home every weekend. To read more about Charlotte's journey and the decision leading up to it, click here.
---
THE TRUTH IS…
The sentiment that the traditional American household must only consist of a working father and a stay-at-home mother is gone. It has diminished in almost every other industry, so why not trucking? The American workforce is nearly 50/50 in terms of males to females, yet the trucking industry remains 92/8 males to females, respectively.
At Keller, we know a thing or two about trying to move the needle in terms of female employment. Between Keller Logistics Group and Keller Trucking, 20% of all staff are women, with several in leadership roles. For instance, our Human Resources, Safety, Recruiting, and Marketing departments are both led and managed entirely by women. Within our Trucking division, we have female Fleet Managers, Account Managers and even a female Mechanic! The WIT (Women in Trucking) organization has taken notice and voted us a "2019 Top Company for Women to Work for in Transportation." Now, it's time to tune our Professional Driver demographics.
We have worked diligently to improve our equipment and technology thus making it easier for female entrants to the industry. Additionally, we have developed creative driving positions that allow our drivers to get home for longer, and more often. The aforementioned coupled with our small, family-owned company culture contributed to us being named, "Best Fleets to Drive For," award recipients in six consecutive years.
---
DRIVING POSTIONS
Our end-goal is to further encourage the employment of women, promote their accomplishments and minimize the obstacles facing our female drivers. So join us. Whether you have your CDL-A or are looking to obtain one, we will guide you every step of the way. Pick your driving position below to learn more.
---
CANT WAIT?
If you want us to contact you, fill out the form below and tell us in a brief message what you are looking for in your next driving job. Then, we will be in touch to find you the perfect role within Keller Trucking!
Not particularly looking for truck driving jobs with Keller Trucking? Learn even more about the various transportation services that we offer by visiting the trucking portion of our KELLER LOGISTICS site!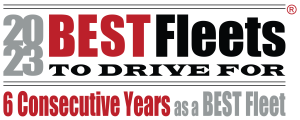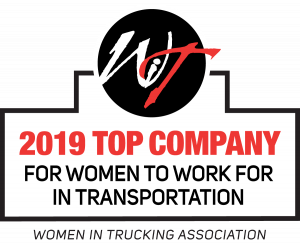 Home »