Keller Trucking is now hiring a Local, Shuttle Driver in your area. We are a family-owned company located in Defiance, Ohio that takes pride in respecting our drivers, their safety, and having a family-first mentality! We are one of only 20 North American, "Best Fleets to Drive For," six consecutive years and running. If you're looking for a flexible, home daily schedule while working for a great company, then this is the position for you! For more information regarding this position, please give us a call at 419.785.3252.
HOME DAILY, SHUTTLE POSITION IN FRANKLIN, IN.
Hourly pay and set hours

$24.00 – $26.50/Hour (Based on experience)
$50.00 Productivity bonus
Schedule Option(s) Available:
Thursday – Saturday: 6:00pm – 6:00am
You can also expect:
100% drop/hook freight
Vacation accrual starts day one
3 years or newer Freightliner Cascadia and Volvo Day Cabs
The best maintenance crew
Generous time off policy
Friendly, respectful office staff
Cutting edge, proactive Wellness Program
Low driver turnover rate
$1,500 Driver Referral Program
Cutting edge, proactive Wellness Program
Full benefits after 30 days
TCA | Carrier's Edge 2018-2023 'Best Fleets to Drive For.'
Much More!
REQUIREMENTS:
12 Months Verifiable Tractor-Trailer Experience
No DUI/DWI or any other alcohol related convictions in the last 5 years
Must be able to pass a D.O.T. Physical and Drug Screen
APPLY NOW TO HAVE RECRUITING REACH OUT TO YOU WITH MORE DETAILS REGARDING THIS POSITION!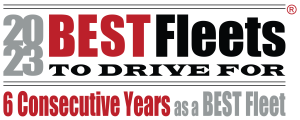 Home »