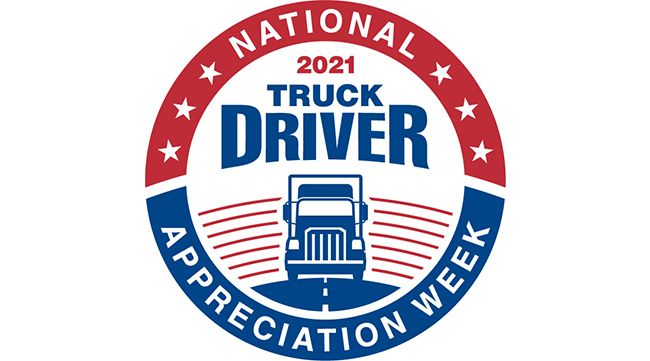 This year, September 12th – 18th marked the annual National Truck Driver Appreciation Week. Recognition and an effort to give thanks this year is of special significance considering the crucial role truck drivers have continued to play during the lingering COVID-19 pandemic. Professional truck drivers have endured some extraordinary circumstances in 2021; most notably the virus, reacclimation to post-shutdown road traffic, and delays due to labor shortages in the industries we deliver for.
Still, over 3.5 million hardworking professional men and women across the country continue to deliver our goods safely, securely and on time while keeping our highways safe. Of the 3.5 million drivers out there, we have about 250 of them to thank. So, what did we do this year?
Stay Metrics Perks Points
We typically award our drivers Stay Metrics points throughout the year for a variety of things. Answering survey questions, providing feedback, violation free inspections and much more. Points accumulate and can then be used on an "Amazon-esque" site to purchase anything from books to ocean cruises. In the past, one of our drivers actually saved up enough points to take his family on a vacation to Hawaii! Every year during National Truck Driver Appreciation Week we award a hefty, four-digit, number of points to save or spend on whatever they'd like. It's one of our many ways of saying thanks and helping to enhance our drivers' quality of life outside of driving.
Thank You Card
Each and every one of our drivers received a thank you card signed by all administrative and office personnel, including our President of Trucking, Chief Operating Officer, and Chief Executive Officer. No one is above saying thanks here at Keller.
Truck Driver Appreciation Trucker Hat
We've done T-shirts the last several years, so we decided switch it up a bit and give our drivers another, different article of clothing to wear with their shirts! Keller hats of any kind get scooped up around here faster than the last cookie at Grandma's house, so it was a no-brainer for us. It makes us proud that our drivers are proud to represent the company.
Keller Trucking Flashlight
Continuing our more utilitarian approach to this year's freebie theme, we elected to go with a flashlight. Each and every one of our drivers received a compact, metal flashlight that they can use for their pre-trip inspections or for their home improvement projects! It also has a 'trouble light' feature on the side that we hope our guys and gals never have to use, but it's there just in case.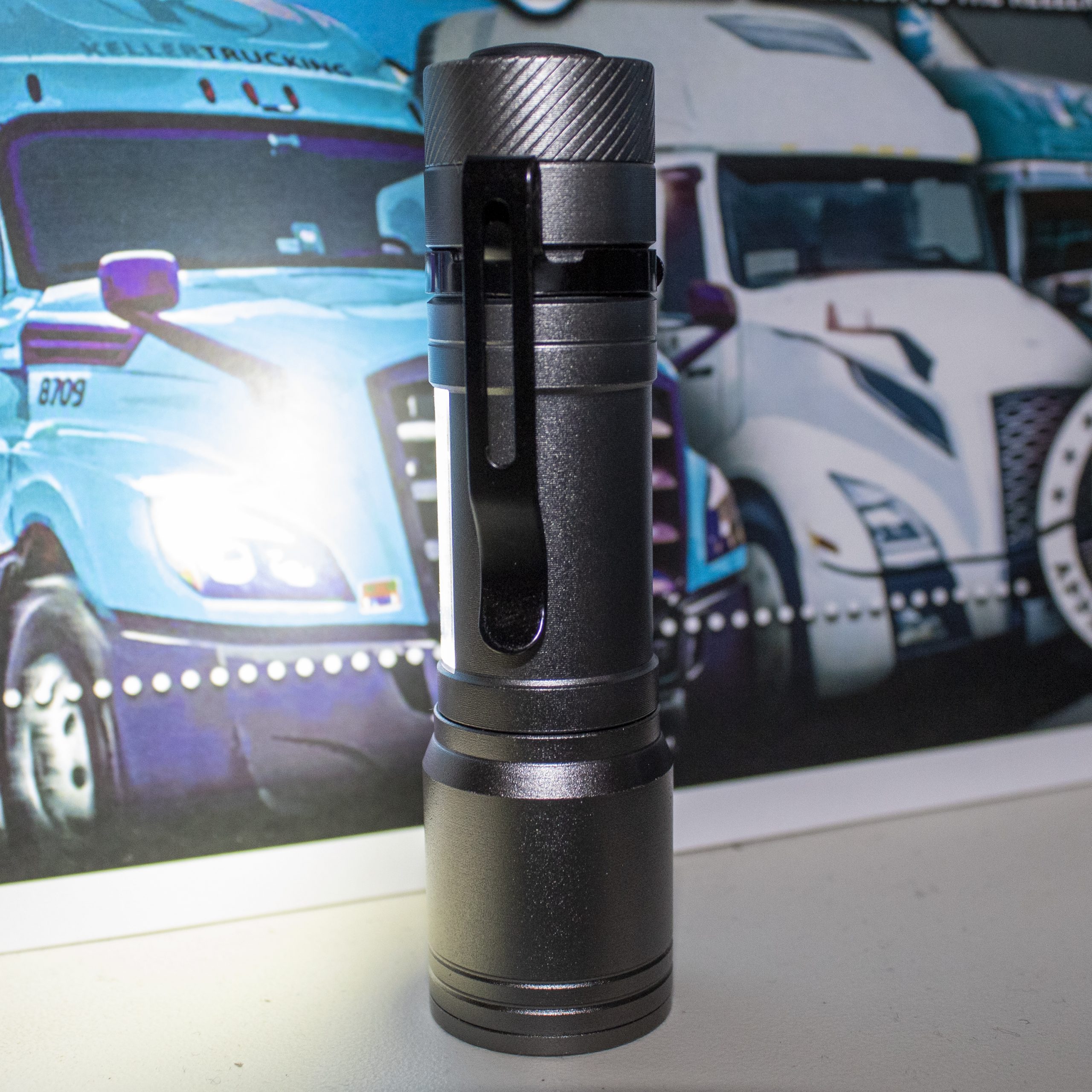 Giveaway Drawings
The final element of our #TDAW21 consisted of a free, high-viz winter coat giveaway! All of our drivers were entered into a drawing and ten winners were selected at random. I think we can speak on behalf of all drivers when saying we never want it to get cold, but these coats will surely be nice for our drivers to have when it does.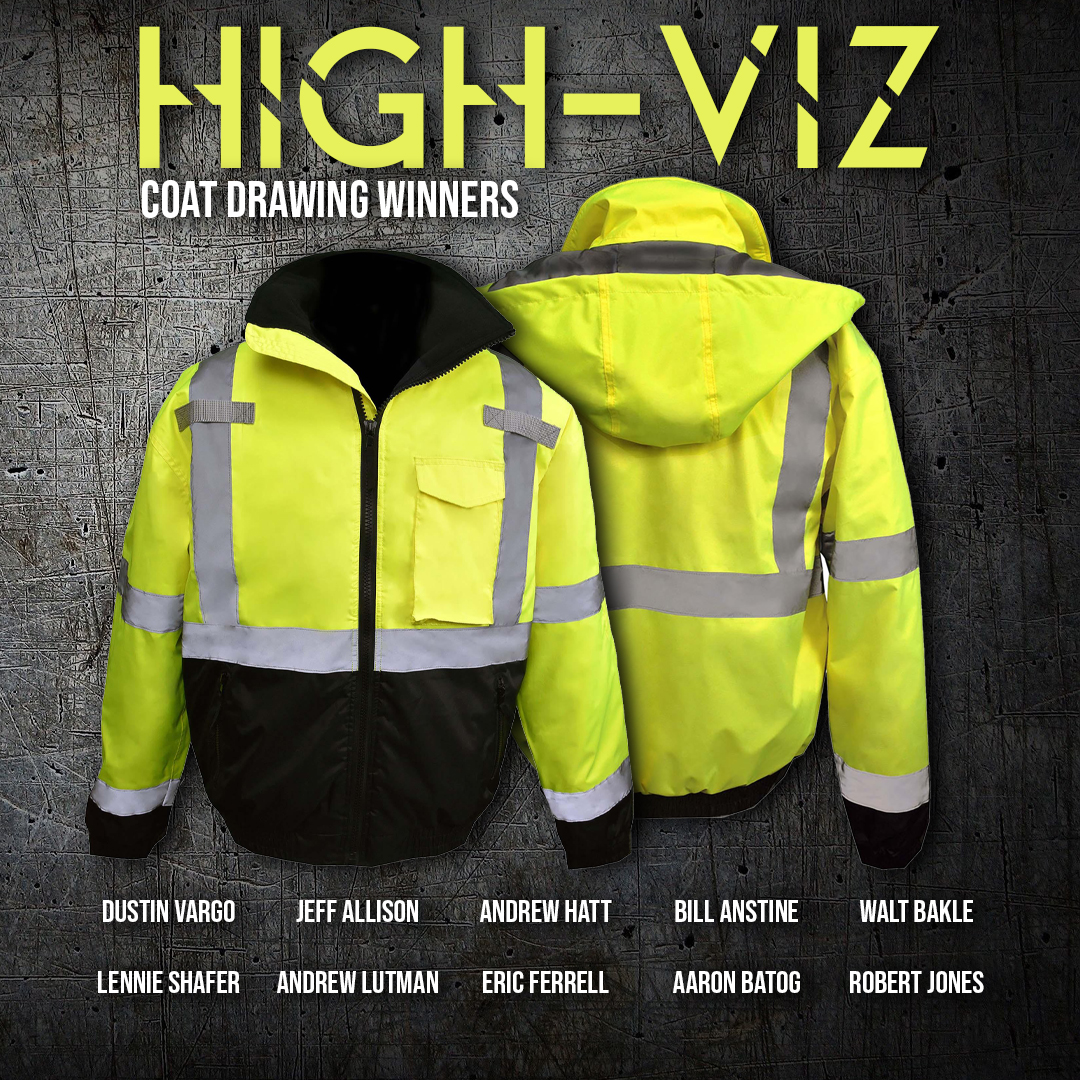 We realize that tangible items aren't the only way to thank and appreciate drivers. Communication, recognizing good work and company benefits are also forms of expected appreciation. National Truck Driver Appreciation Week is simply an opportunity for us to merge all these things while taking it one step further. If you'd like to drive for a company that appreciates and recognizes their drivers' hard work and sacrifice, then give us a call at 419.785.3252 or check out our current driving positions!