It comes as no surprise that distracted driving can injure, kill and cause delays. We all know the risks associated with distracted driving, yet many drivers still engage in this driving behavior and it accounts for approximately 70% of large-truck crashes1.
By the Numbers
Ominitracs (a fleet intelligence software platform) recently conducted a study on what drivers were doing right before a collision. The results of their study are below in Figure 1. Talking on a handheld mobile phone was observed in the moments immediately leading up to 90.3% of collisions and texting/dialing of a mobile phone was observed in the moments immediately leading up to 60.7% of collisions2.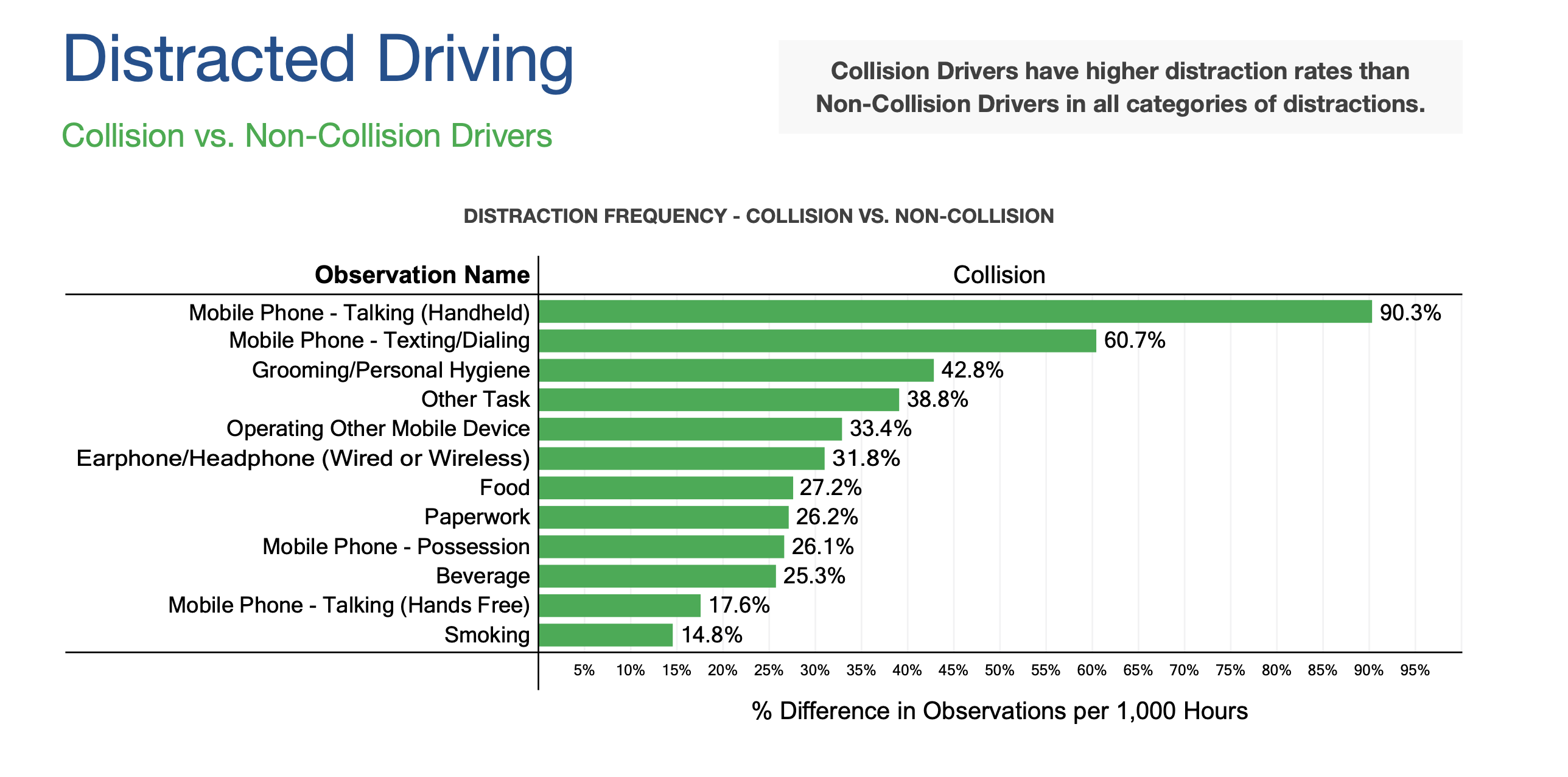 The COVID-19 pandemic has only made the issue of distraction by mobile device worse. According to the 2021 Travelers Risk Index, texting went up 26% (19% pre-pandemic), checking social media hit 20% (13% pre-pandemic) and taking videos and photos by mobile device rose to19% (10% pre-pandemic)3.
Of course mobile devices are not the only distraction while behind the wheel. (As noted in Figure 1, the third leading distraction while driving is grooming and attending to personal hygiene). But, cell phones are a huge factor impeding fleet safety not just for Keller Trucking but all motor carriers.
How is Keller Trucking Combatting Distracted Driving?
Starting in Q4 of 2021, Keller Trucking began implementing a more progressive approach to fighting the cell phone epidemic. Moving forward, any Keller driver who is in violation of our company cell phone policy while operating a truck will be entered in a Distracted Driving training program. The training kicks off with an in-person training session with the Director of Safety. It is a group setting that encourages discussion and input from the driver. For the following six months, the driver will complete monthly training targeting the issue of distracted driving. All customized to Keller Trucking and our operation.
Our hope is that we will change the behaviors of our drivers. We hope that the training will serve as a wake-up call to end their distracted driving tendencies.