Why Female Truck Drivers Are Needed
A common trend over the course of the previous decade is the emphasis placed on the importance of female truck drivers. Trucking is a place that has historically lacked women and this trend has finally started to change as of late. Here, we're going to break down why females can make a serious impact in trucking.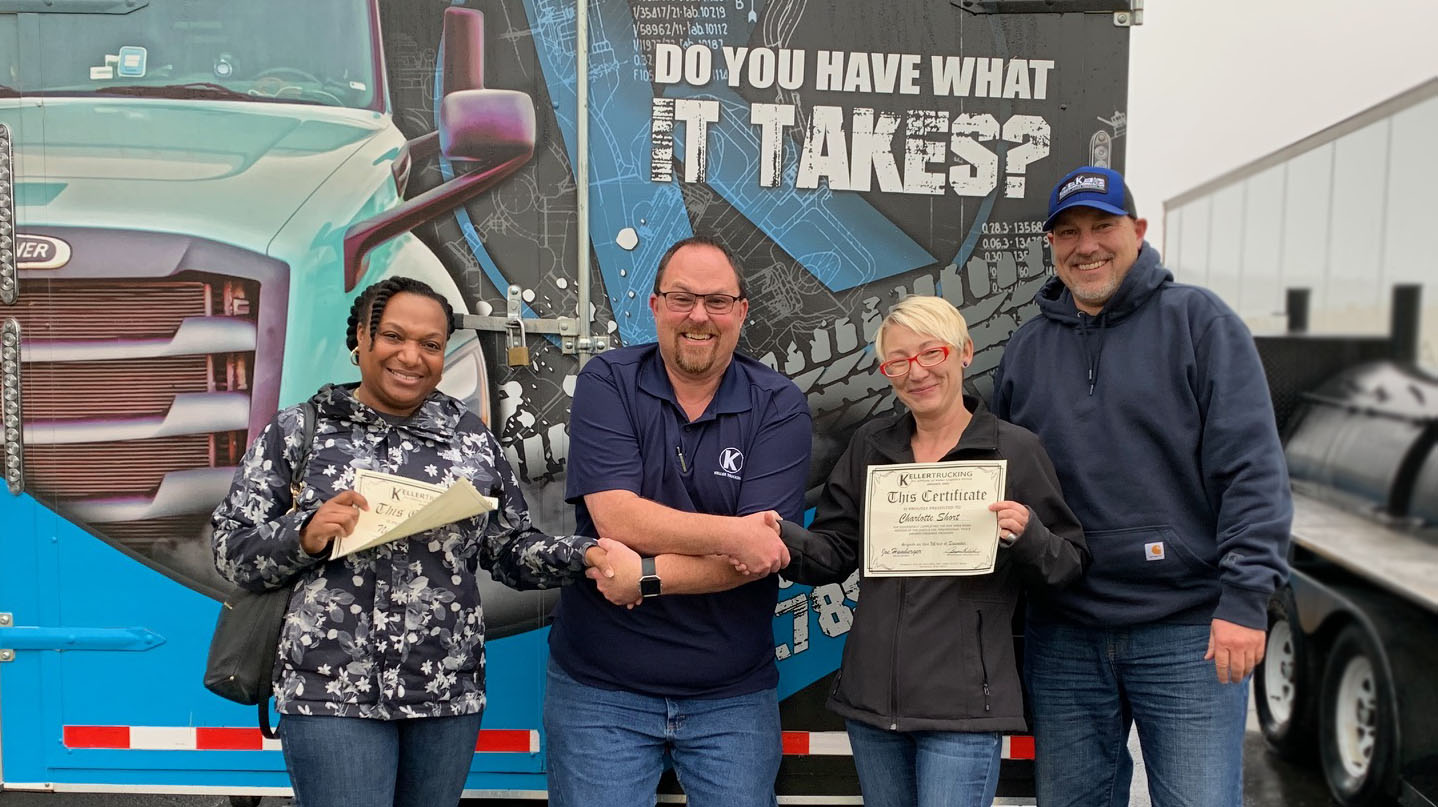 Truck Driver Shortage
Companies need more drivers. In fact, the trucking industry was short a whopping 60,800 drivers according to foxbusiness.com. And, given the current pace, this number will increase to approximately 160,000 by 2028. This shortage results in serious losses for not only trucking companies, but it impacts all sorts of businesses that rely on trucking for transportation of their product.
Lack of Female Truck Drivers
It is important to recognize that these businesses have been relying on mostly men to transport their product. In 2018, 93.4% of the time it was a male driver behind the wheel, as stated by ATA. But why? Women are just as capable, right? Well, the difficulties arise from the history of the industry and our country. Historically, the traditional American household consisted of a working father and a stay at home mother. This was just as true in trucking as it was any other industry. So, the trucking industry adapted to the male driver. Cabs to fit a man, training facilities that revolved around men's needs, etc. Unfortunately, it took trucking longer to grow out of this than many other industries.
The Solution
Because of this, there is now a massive untapped labor force that is female truck drivers. Companies have started to take serious notice. They have identified the niche that is female truck drivers as a potential solution to the shortage problem. They've responded by adjusting recruiting techniques and making accommodations within facilities. As trucks have gotten more comfortable and technology continues to advance, trucking has become a more appealing career to all.
Furthermore, in addition to tangible advancements in trucking, many have been made in the driving role itself. The "OTR," days are dead. When females decide to pursue a career in trucking, they have the piece of mind knowing there are free CDL schooling options, extensive training programs, and flexible driving positions that promise to get them home more often.
Equality in the Workplace and Female Truck Driving Success
Shortage issue aside, anyone should be given the opportunity to drive truck regardless of gender. Companies recognize that it is their responsibility to offer equal opportunities for careers and success to anyone. Truck driving can be a wonderful career. It offers financial stability and good benefits. As companies continue to adjust and progress, we will see the number of female truck drivers rise more and more. Women can now find new opportunity as truck driver and can truly make a difference both in the trucking industry, and the American economy as a whole.