GO THROUGH OUR 100% COMPANY PAID CDL TRAINING AND START A CAREER IN A STEADY, HIGH-PAYING INDUSTRY WITH KELLER!
Let Keller Trucking help you earn your Class A CDL and start a stable, high-paying career. This CDL training program provides students with the skills required to qualify as an Entry-Level Professional Truck Driver in interstate and/or intrastate commerce. Students will acquire skills in maneuvering, cornering, backing, and parking through a variety of urban and rural environments.
TRAINING TIMELINE:
The CDL training will be approximately two and a half weeks. That is the time from starting classes, to testing for your CDL. During this time, you will recieve a mixture of both classroom and range training. Completion of this program will set you up for success to test for your Class A CDL! See below for the steps in the road to success with Keller!
WHAT STEPS DO I NEED TO TAKE TO GET ENROLLED?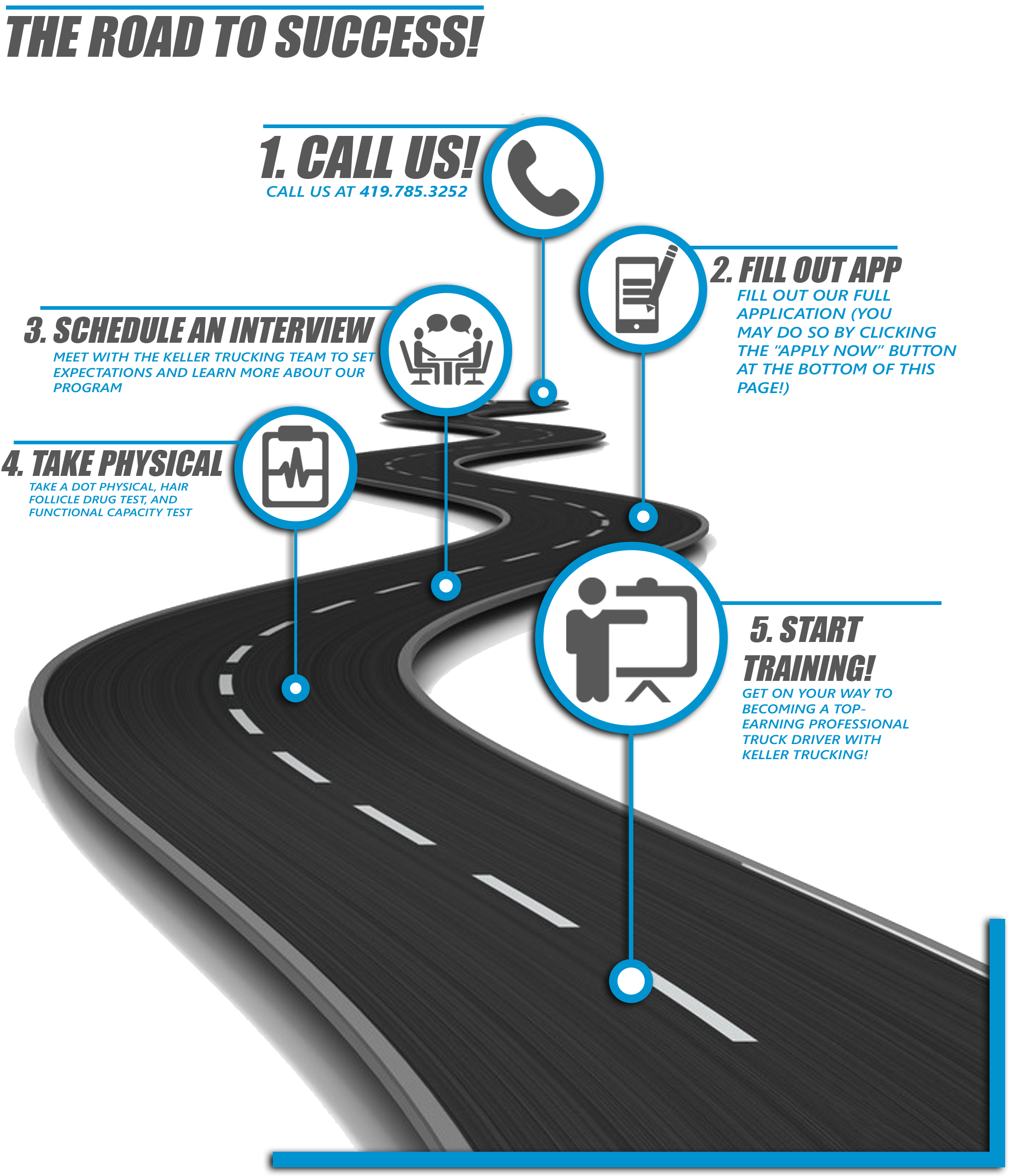 WHAT'S NEXT AFTER MY CDL TRAINING AT TRAINCO?
After completing the training and officially getting your CDL, you will start orientation in Defiance, OH as an official Keller Trucking employee! From there, you will be with a Driver Trainer for 8,500 miles (Approximately 5 weeks). Click HERE to read more about our Finishing Program!
PLEASE NOTE:
*You must get your CDL Permit before starting training. (You will need to present your birth certificate and social security card at BMV).
REQUIREMENTS:
Upon starting training, you will be required to sign a twelve-month personal agreement. This simply states that you will stay employed with us for twelve-months. If employment is terminated before then, you will be responsible for the prorated cost of the training.
No DUI/DWI or any other alcohol related convictions in the last 5 years
Safe Driving Record
Must be able to pass a D.O.T. Physical and Hair Follicle Drug Screen
OR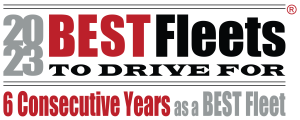 Home »